Coral chandeliers and accessories have continued in popularity. These are hot, hot, hot…just like the weather.
An over the top Coral Chandelier from Marjorie Skouras…
The designer, Marjorie Skouras with her parrot…
A Marjorie Skouras sconce…
The divine mirror as featured above from Marjorie Skouras…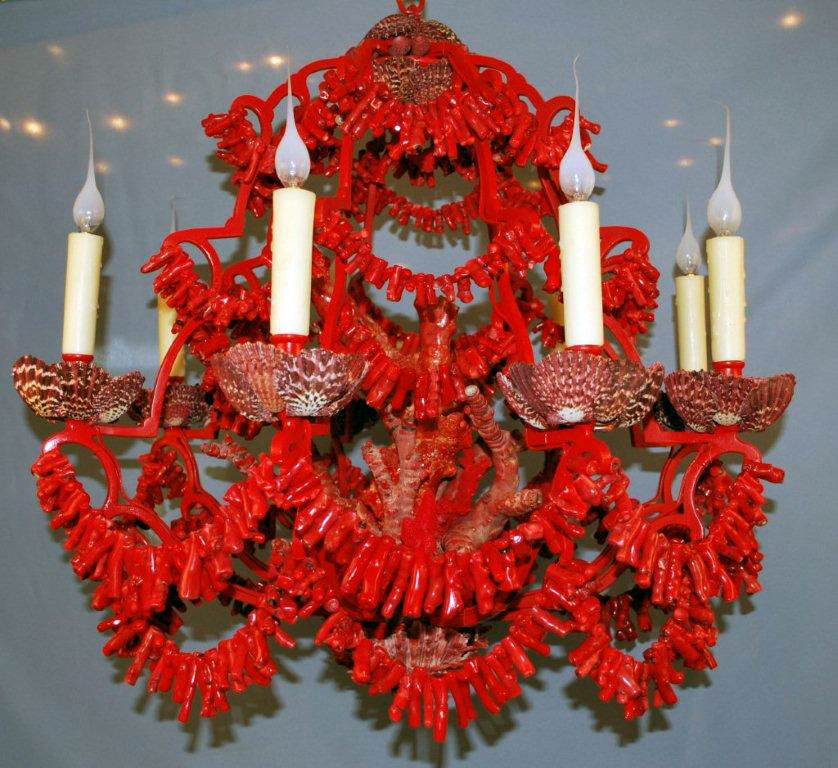 Wow!…Available through Christa's South Seashell's
Chandelier from Moth Design…
Mesi Jilly…these designs rock!
Aurelie Bidermann for Neiman Marcus
Coral Bookends from Barneys NYC
Coral Sconce from The Well Appointed House.
Embrace the heat with coral…