Artist and fashion-world force Donald "Drawbertson" talks about his love of animals, his Instagram pet peeve, and his boundless creative energy.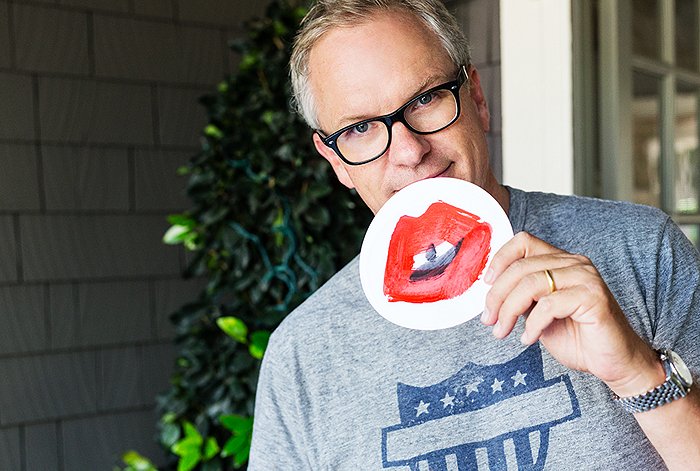 Chances are, you've seen Donald "Drawbertson" Robertson's work in the digital sphere—it's all over Instagram. Or perhaps you've glimpsed some of his splashy, irreverent, freewheeling art in some of New York's more fashionable homes. The artist, who has a "day job" as a roving creative director for Estée Lauder, is as prolific as Andy Warhol, pulling everything from Whole Foods bags to neon tape into his world and rolling out one inspired design after the next.
We're thrilled to offer some of Donald's designs—prints, bags, and more—all sold to benefit the ASPCA. It was a happy collaboration: The animal welfare organization gave the artist free reign to depict animals with his signature humor and dead-on sense of chic. We paid a visit to the artist to get the download on his process, his pieces, and much more.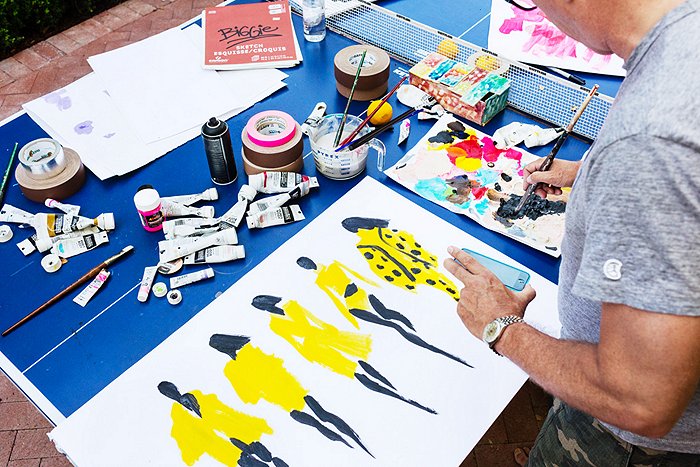 First things first. What drew you to this collaboration with the ASPCA?
"They let me do whatever I wanted! When does that ever happen?"
 Are you a lifelong animal lover?
"Yes. My very Canadian dad loved plain old beagles. We had two, back to back. Then I got to pick one that I thought was a black Lab puppy. One day I noticed he had grown a full beard. Then he got crazy wiry… the guy we got it from later admitted it was part Bouvier and part wire-haired terrier. He was so cool. Smart, sweet, did great tricks. We called him C'mere."
What's your current pet situation?
"I love dogs. And the abandoned ones break my heart. I'd take them all home if I didn't have five kids, and two dogs, and a killer stray cat… you know the drill."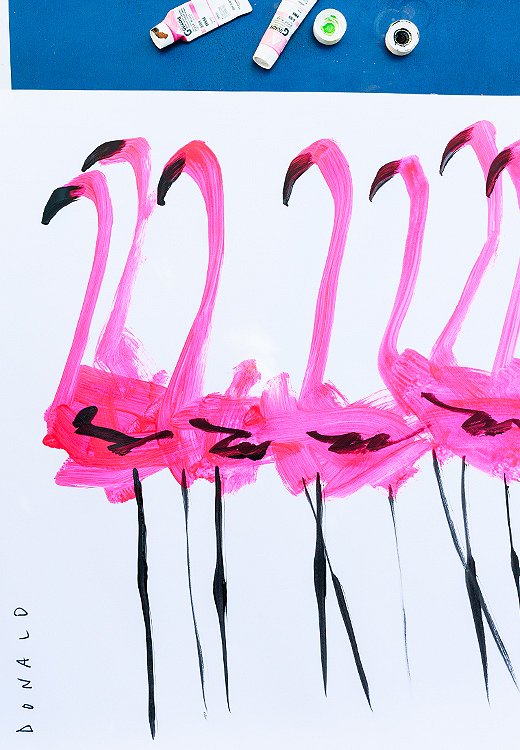 You have a serious day job. Do you consider yourself an "off-duty artist"?
"No—always on! I never stop. It's like a nervous tick."
Why do you think illustration art has caught on in such a major way?
"Computer animation has literally become photography. Seeing a hand in the work, or drips or smudges, makes it feel more artful and less churned out by computer printers."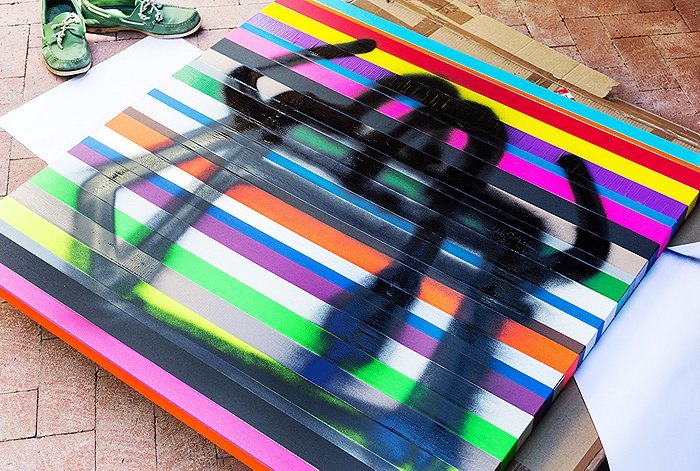 "Seeing a hand in the work, or drips or smudges, makes it feel more artful and less churned out by computer printers."
—Donald Robertson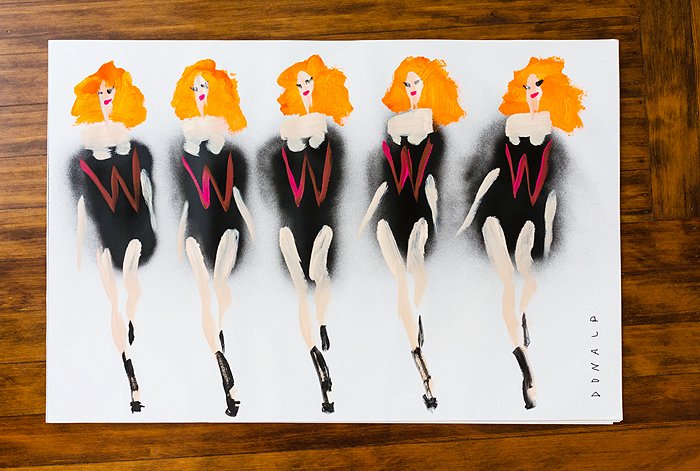 As a father of five, you have your hands full. How do you find the time to generate new ideas?
"Usually when I'm dragging kids around I'm plotting my next projects. Sometimes you need to step away and hit your refresh button."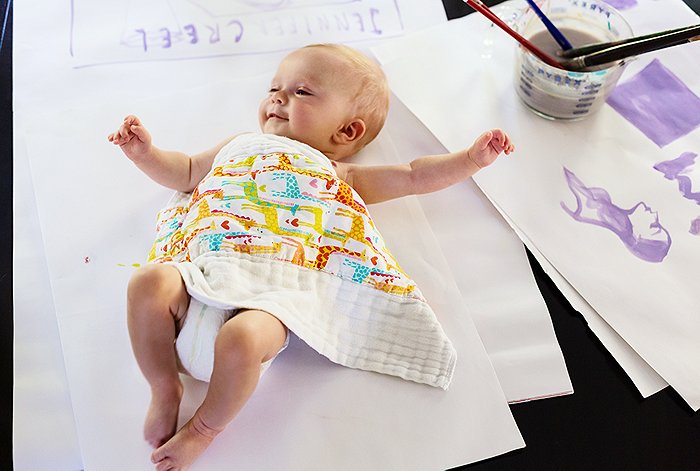 Any artists whose work you really admire or reference?
"I love John Currin. He is a mad paint genius. I love David Hockney. He is the ultimate illustrator painter. I also love this Canadian dude Alex Colville, who recently passed. His paintings are fantastically minimal but not."
Who do you think posts the most inspiring images on Instagram?
"National Geographic (@natgeo) is my fave."
Any Instagram etiquette you want to share?
"Don't ask people to post things. It's not #cool."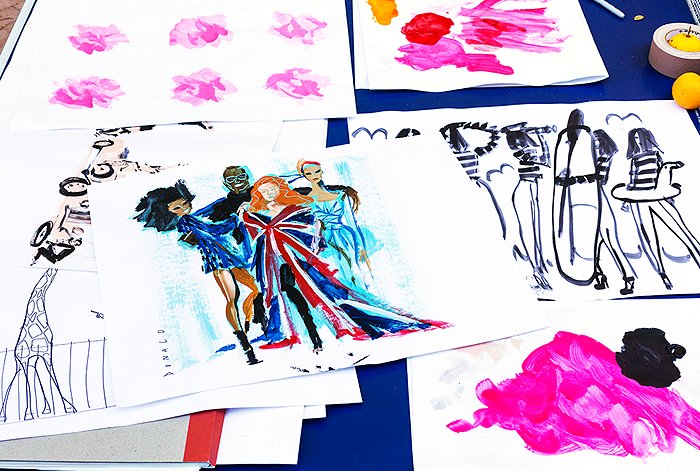 "I love John Currin. He is a mad paint genius."
—Donald Robertson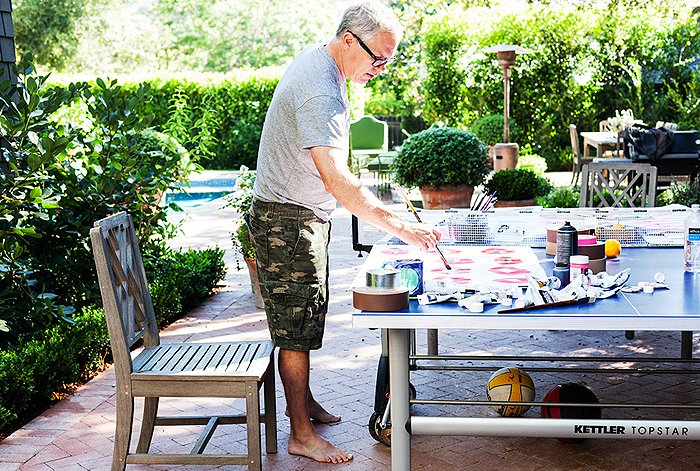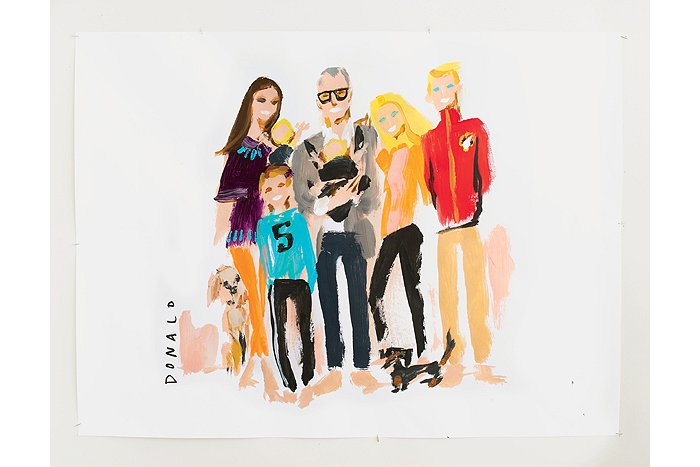 Above: An illustration of Donald and his family. To add some pretty to your feed, follow Donald on Instagram @donalddrawbertson
Be sure to subscribe to THE ENGLISH ROOM for extra news, giveaways and discounts.
 Please feel free to contact The English Room if you are interested in our interior design services in Charlotte or beyond.