Artist Spotlight Series: Sky Hoyt
I'm so excited to have an artist to introduce in my Artist Spotlight Series.
I am crazy about the work of this talent.
Her pieces exude joy and the palettes are so happy.
Enjoy getting to know 
Stonington, Connecticut
What is your training? 
I majored in painting and minored in ceramics at Bennington. I spent half of junior year abroad in Paris where I took figure painting at the Académie de la Grande Chaumiere. I've also studied at the Instituto Allende, The Art Student's League, The National Academy of Design, and the MFA program at Colorado State. I've enjoyed a few workshops at Anderson Ranch as well.
What inspires you and your designs?
I think much of my inspiration is inherited from my mom. I grew up surrounded by her projects: ceramics, basketweaving, batik, woodworking, cooking, gardening, and then officially, interior design. I really absorbed aesthetic values from her, and her sense of possibility. I find myself tapping into feelings or places of beauty and imagination while I am working whether I have actually visited them or not., and it must be from my upbringing.
Some things that inspire me are gardens, textiles and decorative objects, and art. Also, the relationships that I visually and symbolically create through the arranging of objects in my work. I enjoy the process of working to create a place or moment that feels familiar to me without depicting actual life.
What is your favorite piece? 
This one titled Lush Ensemble. I stretched a piece of chintz over the canvas and let orangey-pink paint soak into it. It suddenly called for dark greens, olive greens and oxblood and aubergine. I really found my way into those colors. The butter yellow, the marigold orange-yellow. The books. The shells. It feels mysterious and familiar.
How has the your area influenced your work?
While I was moving around in my 20's from New York to Chicago, Colorado to Vermont then back to Colorado, I painted sporadically, but it was difficult because I wasn't really settled. I didn't know what to paint. I missed the camaraderie of art school. It felt daunting to continue that work out on my own without the support of peers. It wasn't until I returned to Connecticut in my early 30's that my work started to flow in a way that it hadn't done since college.
"Coming home" can mean many things, but there's an irrefutable sense of place in my work. A lot of my family is in Stonington. It is such a vibrant community of people. I love walking through the village, looking at architecture and trees, and catching glimpses of the sea. I go to the beach 4 seasons out of the year, especially on stormy days. I can walk to my studio in the Velvet Mill. I'm a short train ride from NY, Providence or Boston.
What is your favorite restaurant in Stonington?
Suddenly our region has become a foodie haven. There are so many great restaurants and a lot of delicious seafood of course! I've tried many of the restaurants in Mystic and Westerly (RI), and more keep popping up all the time, but Water St Café in Stonington Borough is still my tried and true favorite. Fresh fish, farm to table produce, and always familiar friends to be found at the bar!
What is your favorite cocktail?
I just had a delicious passionfruit margarita on the rocks at the Ocean House, and that's my new favorite.
How do you balance personal life and work?
Work now. Reward later. While I was preparing for my latest show, I had to drop literally everything else so I could produce a large body of work. My work evolves slowly, with frequent changes to the composition as I go along. And then my work feels like it has to bake for a while before I know what layer to put on next, so I work on several paintings at once and It's so hard to finish them all! I don't know how to balance life/work, but I'm definitely trying to figure it out!
Dream trip?
I'm going to the Mediterranean in France in September. I know I will be so inspired and look forward to soaking it all in! I'd also like to go to Italy, Morocco, and Japan. I really want to charter a catamaran and go island hopping in Europe or the Caribbean.
Dream commission?
A very large scale piece for a nice hotel.
Your favorite host / hostess gift to give?
I love textiles—so fun dish towels, probably from Anthropologie.
Who is your style icon?
I just fell in love with Kit Kemp. I love how she mixes everything, and her sense of color!
Your favorite up and coming artist?
I love seeing what the artists at Blue Shop Cottage in London are up to.
What is your most treasured possession?
I have been on a roll with getting rid of things. It is so freeing. I only want to make space in my home for things of great joy and beauty if possible, but I'll never get rid of my collection of art books. I just re-covered a 9' long vintage sofa with Brunschwig Samarkand fabric, and it's my new favorite possession. Now I have to redecorate my whole house to level up!
What are you reading?
I'm nearly done with a trashy novel in order to prove to myself myself that I can actually finish a book. Next I've picked up a novel by Isabel Allende. I skim the NYT daily.
What are you listening to?
I love Spotify and seem to be stuck in the 80's right now….Squeeze, the Police, the Pretenders. I subscribe to Waking Up by Sam Harris.
I just listened to Home Coming by Thema Bryant.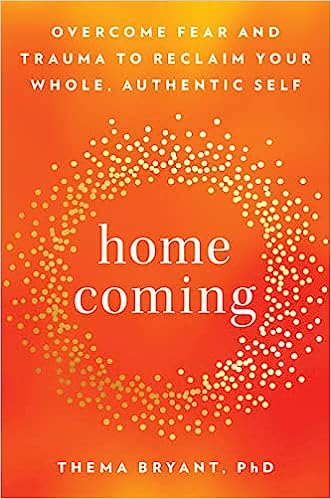 What are your favorite blogs / publications?
I love all the shelter magazines. I also like Airmail Weekly.
Check out her beautiful work…
Double Dose of Daily Desires:


(email subscribers open in a browser to view content)
Be sure to subscribe to THE ENGLISH ROOM for extra news, giveaways and discounts.
 Let's get friendly on Facebook,  Pinterest, & Instagram.
 Please feel free to contact The English Room if you are interested in our interior design services.