High Point Market Highlight: Huntington House
One of the very best parts of attending High Point Market is finding new vendors.  This trip one of the great sources I was introduced to was Huntington House upholstery.  A showroom tour by the gracious staff and a lovely visit with the owners has me convinced I have found a gem.
I love that this very traditional line has transitioned to a clean and casual upholstery brand  moving forward with the future of design. 
Huntington House was founded in 1982 with the intention of creating a world-class custom-upholstery company. Being a family owned business, they hold themselves to the highest standard of excellence and take no short cuts. Their choice to manufacture exclusively in North Carolina allows them to employ the most talented craftsmen in the industry, use the best materials, and apply timeless manufacturing techniques passed down from one generation to another. Their passion for quality, comfort and fashion has earned them a reputation of excellence in this populous industry.
Huntington House offers an eclectic collection of beautifully designed frames that are created with the ever-changing needs of our customers in mind. They build furniture to fit any size person, any size space, and any style category. With thousands of frame combinations to choose from, you are sure to find exactly what you are looking for at Huntington House.
They also offer a tastefully diverse collection of fabrics and leathers that have been carefully selected from sources all over the world. Authentic linens from Ireland, Rich velvets from Belgium, Hand embroidered silks from India, luxurious chenille from Turkey, or beautifully designed tapestries from all over the US… Their fabric selection has a wonderful balance between style, color and texture.
In addition to the incredible frame and fabric selections they offer, you can further customize your furniture with your choice of wood finishes, trims, and decorative upholstery treatments to make your furniture uniquely your own.
Being a custom order company, your order goes through the factory at a deliberate pace with tremendous attention to detail. Your investment in Huntington House upholstery shows an appreciation of quality, style, and value. Their commitment to craftsmanship, utilizing superior materials, and applying the best manufacturing techniques ensures a gourmet product that can be enjoyed for years to come. They take great pride in every piece of furniture they build because they know their customers have chosen to invest in the best.
Here are a few of my favorites and new introductions from Huntington House:
I love the mid century feel of this piece.
The nailhead detail on the large sectional is very pretty.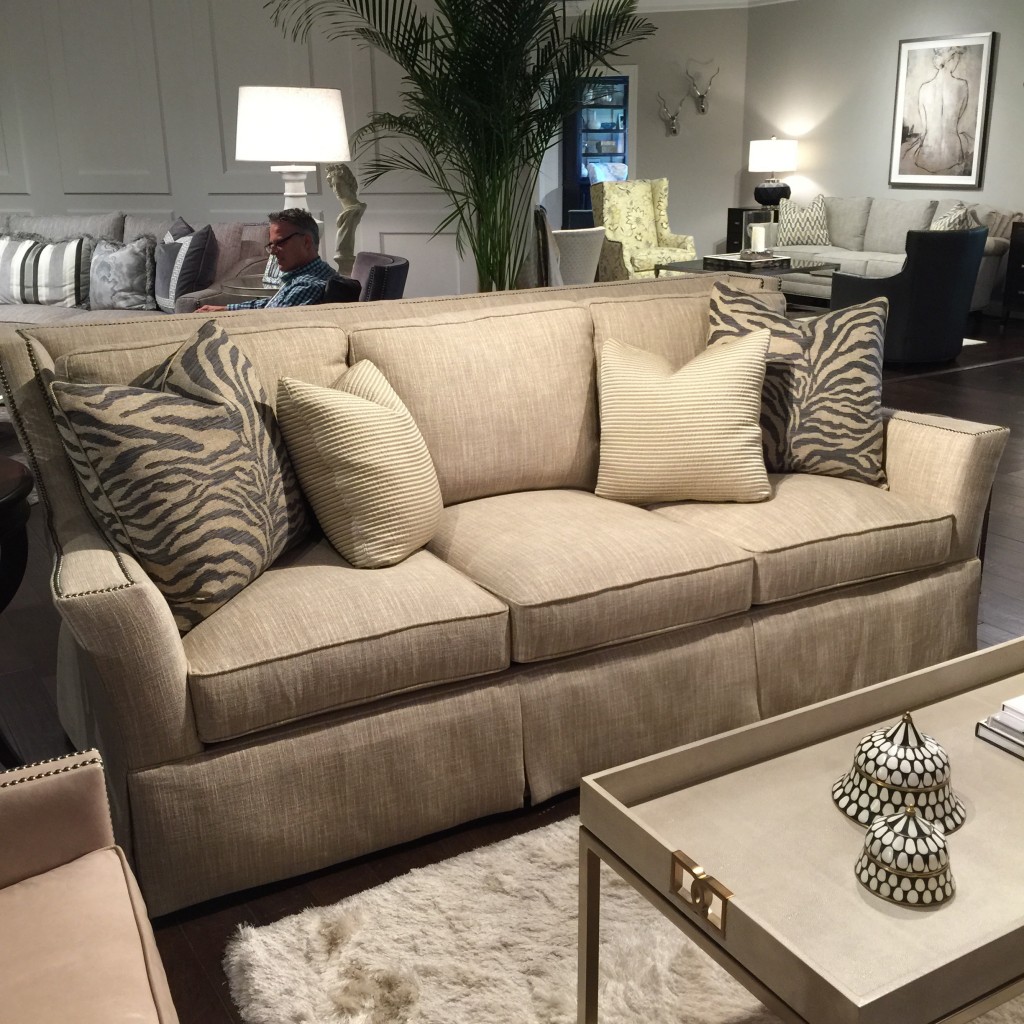 I love the oversized boxed arm on this large sofa.
Again this piece has great nailhead detail…
A nice modern shape to the chair…
Love the geometric fabric that is part of their fabric line.
I am crazy for the clean chrome frame.
I love the swoop of this chair.
Quilted leather poufs are very chic.
These are great swivels. 
The curve of this crescent sofa is so modern yet traditional.
You know I cannot resist a good animal print.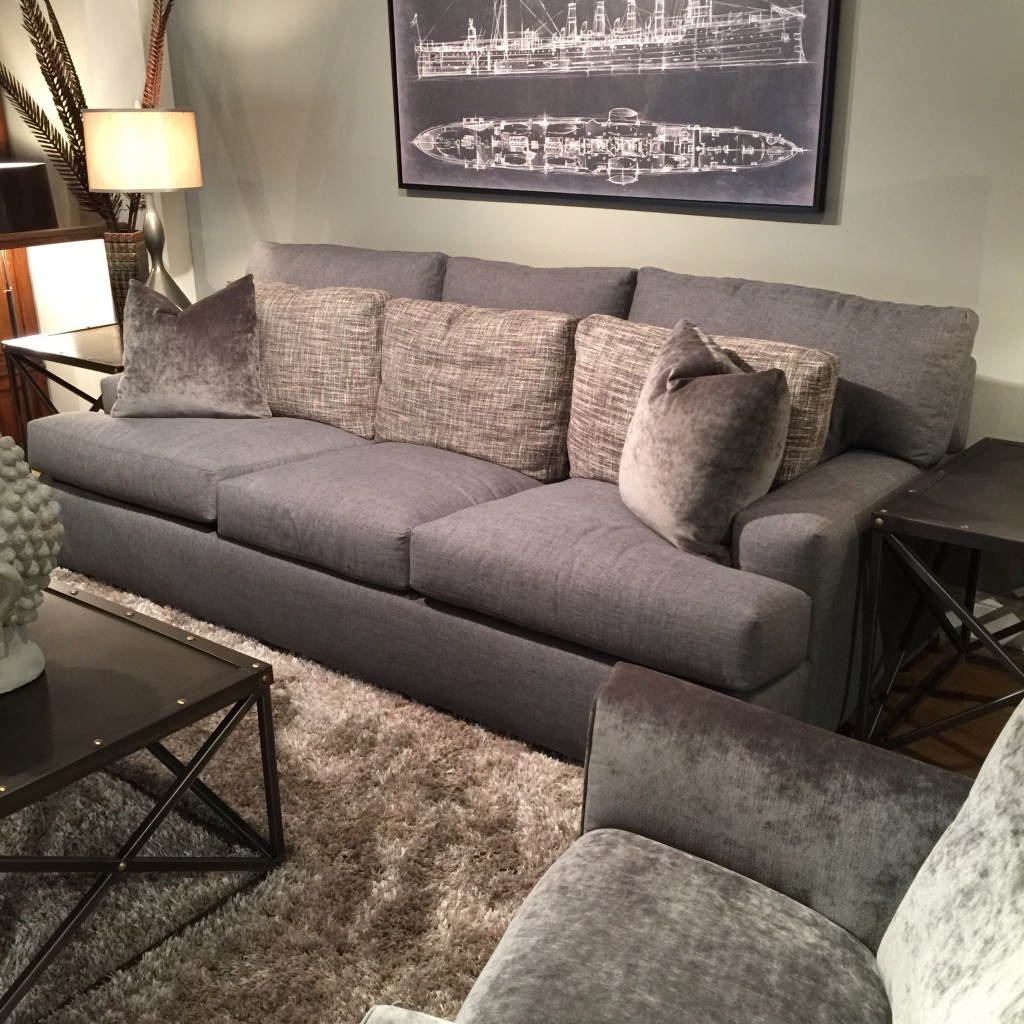 I really love the diversity of the line.  The company is founded on traditional pieces but has really expanded with many traditional pieces and has even recently intro ducted some chic exposed wood mid-century modern pieces.
I look forward to sharing more on the customization program of Huntington House in the weeks to come. 
Be sure to subscribe to THE ENGLISH ROOM for extra news, giveaways and discounts.
 Let's get friendly on Facebook,  Twitter,  Pinterest,  Tumblr and Instagram. 
 Please feel free to contact The English Room if you are interested in our interior design services in Charlotte or beyond.