Artist Spotlight Series: Brian Rattiner
My latest Artist Spotlight Series feature is one to watch.
Brian's work has a magical vibration combined with fantastic color use creating an abstract dance of pattern. 
Enjoy getting to know 
Brooklyn, New York
What is your training? 
My father taught me how to draw when I was a child.  He was an art teacher for about 30 years.  He taught me perspective at a young age, composition, about line weight and variation, texture and how to differentiate surfaces with mark making.  I also went to RISD and studied Illustration, with a focus in painting.
What inspires you and your designs?
Nature, color, composition, the subconscious, bats, flowers, shooting stars, music, and literature.
What is your favorite piece?
The most recent painting I've done and also the largest I've done, at 7 x 10 feet. It's called The Owl.  It was inspired by a night in the Catskills, when an owl landed on the branch of a tree in front of my window in the middle of the night.  The branch shook with it's weight and I went outside in the rain, and walked up to the creature in the tree.  It made the strangest screeching calls.  This painting is in my current show at Carvalho Park in Brooklyn.
How has the your area influenced your work?
I'm from New York, but my work is never about New York.  It is inspired by places I've traveled, or experienced in nature. Most recently, Skopelos Island in Greece, and the Catskill mountains in New York.
What is your favorite restaurant in Brooklyn?
Perhaps a small authentic Italian restaurant in Brooklyn called Testo, a few blocks away from my apartment.  Just taste the olive oil to know how good it is.
What is your favorite cocktail?
I'd say an old fashioned, or a greyhound.  Last summer I got pretty into tinto de verano– a summer wine they drink in the very southeast of Andalusia, Spain.  Its a red wine mixed with seltzer or something like sprite, with fresh squeezed lime on ice.  I was drinking it on the beach at a residency in Mojácar at a bar called Hola Ola.  Perfect with fried calamari. 
How do you balance personal life and work?
Try not to have responsibilities.
Dream trip?
I would like to go back to Greece, perhaps to stay on Skopelos Island, or to explore the many others islands.  I've always wanted to walk El Camino de Santiago, the old pilgrimage over the French Pyrenees and through the north of Spain.
Dream commission?
I want to make larger and larger paintings, covering the walls of an entire room, or an entire gallery.  I want to write a music composition to fit this space, and I want for it to play while people explore the painting. The movement of music has always influenced my work.
Your favorite host / hostess gift to give?
Whiskey, a plant, a very small single flower.
Who is your style icon?
Don't really have one, but the guys from Queer Eye have done me some good.
Your favorite up and coming artist?
Leon Benn.  I believe him to be one of the best living painters.  His use of color is extraordinary. His use of material is masterful, batiking full-on drawings on Moroccan linen, and working over them with oil and other thickening agents.
What is your most treasured possession?
Either my dads leather motorcycle jacket, or my grandfathers navy bracelet and cufflinks.
What are you reading?
Usually a few things as once. At the moment, Walt Whitmans Leaves of Grass,
Ta-Nehisi Coates's The Water Dancer,
and always the Tao Te Ching.
What are you listening to?
Emahoy Tsegue's piano music and Frantz Casseus's Haitian Dances. 
Always some Chopin, John Maus, John Carpenter, and on my recent road trips upstate, Django Reinhardt; the perfect Catskills driving music.
What are your favorite blogs / publications?
American Chordata, a wonderful book of writing, poetry and art,
and Quaranzine, an awesome new magazine put together by the Lost Retainer Collective, featuring the beautiful hand developed photos of Kellen Houde.  A portion of the sales of the magazine go to the Black Lives Matter movement.
Check out Brian's work on his website and Instagram.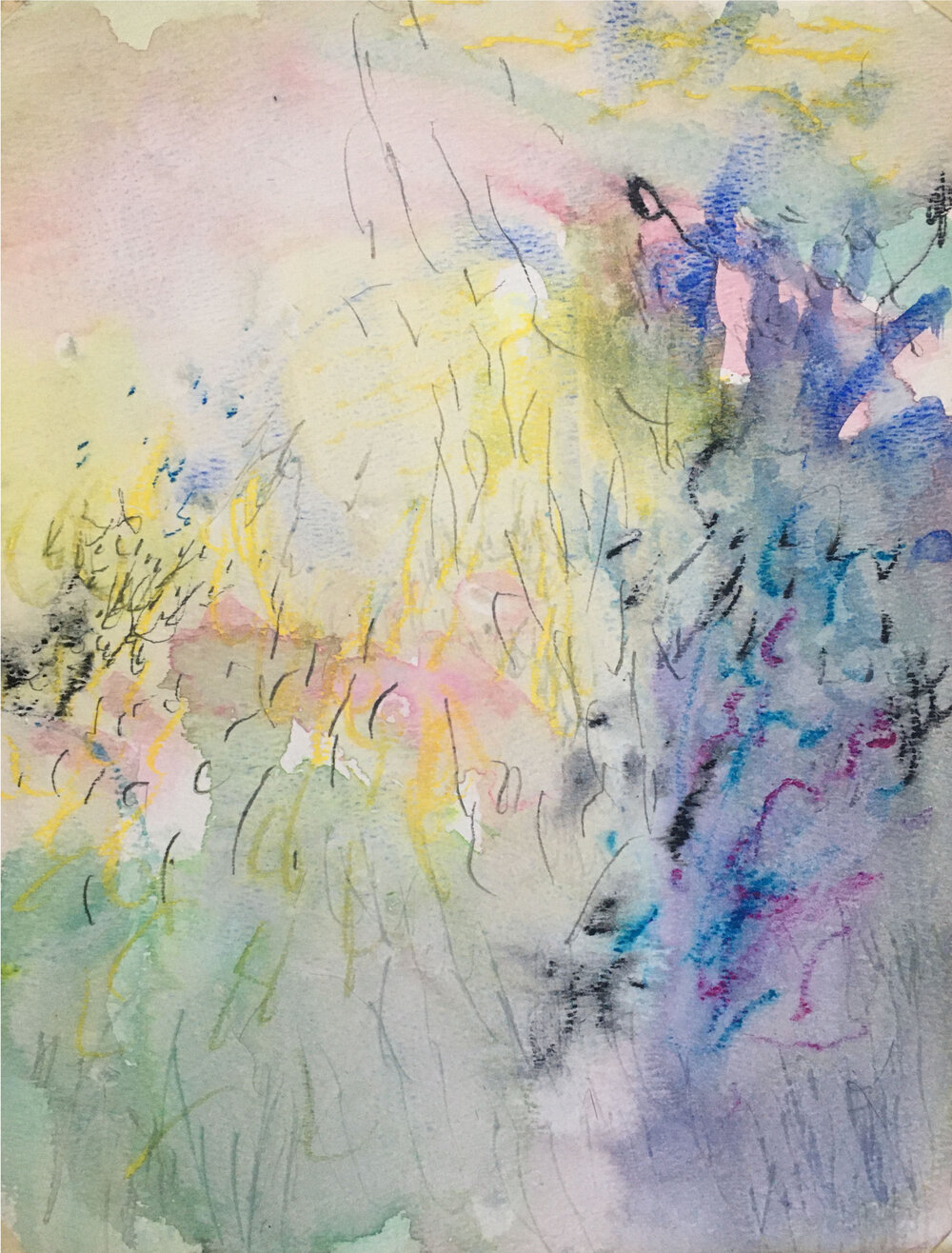 Daily Desires:

(email subscribers open in a browser to view content)
Be sure to subscribe to THE ENGLISH ROOM for extra news, giveaways and discounts.
See & shop my Lacefield Designs Textile & Pillow Collection.
Let's get friendly on Facebook,  Twitter,  Pinterest,  Tumblr & Instagram.